Fix Your Smile with Cosmetic Veneers
Fix Your Smile with Cosmetic Veneers
Written By West Georgia Family Dentistry on September 2, 2021
---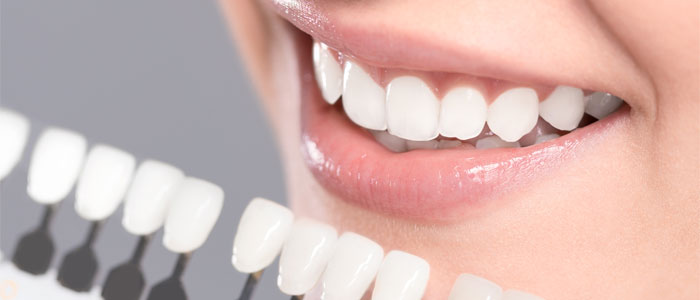 Do you wish you had a brighter, straighter smile, but cringe at the thought of braces and whitening treatments? A little-known solution to this, as well as other dental imperfections, is cosmetic veneers.
Cosmetic veneers are thin, tooth-colored shells that are placed over front surfaces of your teeth to improve their appearance. They are usually made from porcelain or resin-composite materials and are permanently bonded to your teeth.
Types of Veneers
Composite veneers are made from a mixture of resin and glass. They are usually applied to the teeth one layer at a time and can be easily repaired when chipped or cracked.
Porcelain Veneers are very thin custom tooth-colored shells that cover the front surfaces of teeth to improve their appearance. They have a more natural appearance than composite veneers and are more stain resistant.
Benefits of Veneers
The major advantage of veneers is that they improve the appearance of your teeth noninvasively, resulting in a brighter and more even smile. Veneers are frequently used to remedy the following cosmetic issues:
Teeth that are damaged or chipped
Extreme discoloration or uneven pigmentation that whitening can't fix
Teeth that have gaps or obvious fillings
Teeth that are oddly shaped or eroded
Small amounts of crowding can be corrected.
How Long Do Veneers Last?
Veneers can last anywhere from 5 to 20 years, depending on the type of veneers you choose and how you take care of them.
Composite veneers are not as long-lasting as porcelain veneers, lasting only 5 to 8 years. Porcelain veneers, on the other hand, have a lifespan of 10 to 20 years.
Do I Need to Replace My Veneers?
Porcelain veneers are more expensive than their composite counterpart. Porcelain veneers are also more aesthetically natural-looking, resist stains and have a longer life span. Therefore, they may not need to be changed for a long time except in extreme situations such as:
Cases where the gum pulls back and exposes the margin between the veneer and root of the tooth
Decay of the tooth supporting the veneer
Composite veneers are less expensive and not as durable. They can easily chip, break and stain over time. Your diet and other factors, such as smoking, play a part in how quickly they stain. Due to this, they might require more frequent changes than their porcelain counterparts.
One of the best ways to maximize the life of your dental veneers is to trust their care to a skilled and experienced practice such as West Georgia Family Dentistry.
Book a Cosmetic Veneers Consultation in Douglasville
West Georgia Family Dentistry is a group of caring, friendly dental experts in Douglasville, GA. Drs. Eric Leithner and Kylee Rider will take their time to talk to you and answer any questions you might have about cosmetic veneers. Every patient that walks through our doors is given personal attention. Cosmetic dentistry is more than just a specialization for us; It is an opportunity to make a difference in the lives of those who entrust their care to us.
Call us at (770) 949-1680 or book an appointment online today to learn more about how dental veneers can change your smile and life.

Posted In: Veneers Cosmetic Dentistry