What Is Periodontal Treatment?
What Is Periodontal Treatment?
Written By West Georgia Family Dentistry on November 2, 2021
---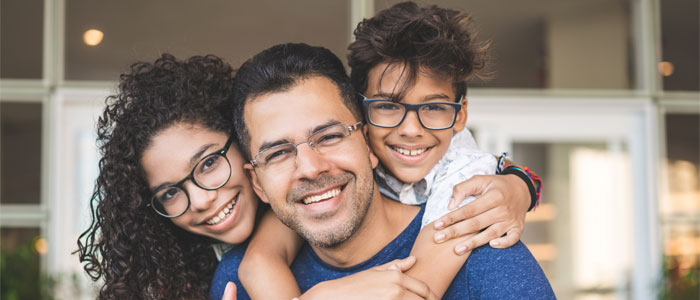 Did you know that you can revitalize your gums without going under the knife? Recent studies have shown that people with healthy teeth and gums smile more often in public than people with unhealthy gums. Moreover, healthy gums not only give you a beautiful smile, but they also improve the overall health of your teeth.
Periodontal disease is a common inflammatory condition caused by bacteria that affects the soft tissue surrounding and supporting your teeth. Although many factors can lead to unhealthy gums, plaque has been the leading cause of periodontal problems, commonly known as gum disease.
Periodontal problems can linger invisibly for years before coming obvious, but once they appear they can be both unsightly and problematic to your oral health. Seeing a dentist regularly can help you prevent periodontal problems and treat any existing gum disease.
Types of Periodontal Problems
Gum disease is mainly caused by poor brushing and flossing habits, leading to a buildup of hardened plaque on the teeth. This can lead to various issues such as:
Gingivitis: This is the mildest form of periodontitis and is usually characterized by swollen, red, and bleeding gums.
Aggressive periodontitis: This is more severe than gingivitis and is characterized by chronic bone destruction and rapid loss of bone attachment.
Chronic periodontitis: This is caused by inflammation within the teeth's supporting tissues, which eventually leads to the development of deep pockets and gum recession.
Necrotizing periodontitis: Gum tissue dies, usually due to immunosuppression and malnutrition.
Periodontitis caused by systemic diseases: This often occurs at an early age due to genetics or other medical conditions like heart and respiratory diseases.
Periodontal Treatment Options
If you're suffering from any of the above types of periodontal disease, you may be wondering how to improve your symptoms and oral health. Recent developments in the field of periodontology have established several methods of treating periodontal diseases, some of which include:
Scaling and root planing
Tray delivery systems
Systemic antimicrobials
Laser therapy
Periodontal Treatment at West Georgia Family Dentistry
If you would like to treat your gum problems, West Georgia Family Dentistry in Douglasville, GA can help. With specialized periodontal therapy, state-of-the-art ultrasonic scalers, and antibiotic gels, we have the tools and experience needed to brighten your smile non-invasively. All of the equipment used is developed by a periodontist to ensure maximum effectiveness on root surfaces.
Book Your Appointment for Periodontal Treatment in Douglasville, GA
At West Georgia Family Dentistry, we treat you like family. Knowing each patient personally allows us to create a custom treatment plan that will get the results you want. Drs. Eric Leithner and Dr. Kylee Rider look forward to helping you handle your periodontal disease problem and preventing future issues with regular care.
Call us now at (770) 949-1680 or book an appointment online to schedule a visit.

Posted In: Dentist Periodontal Therapy